ReMinder Suicide Safety Plan, is a mobile app that you can download onto your Android or Apple phone to create a simple suicide safety plan that can be accessed at any time.
What does the ReMinder Suicide Safety Plan do?
A suicide safety plan can help to keep you safe when you are feeling low or suicidal.
ReMinder Suicide Safety Plan is a self-managed resource for users to adopt as part of their own coping strategy.
It will remind you of reasons to live and connect you with the people and services who can help during the tough times.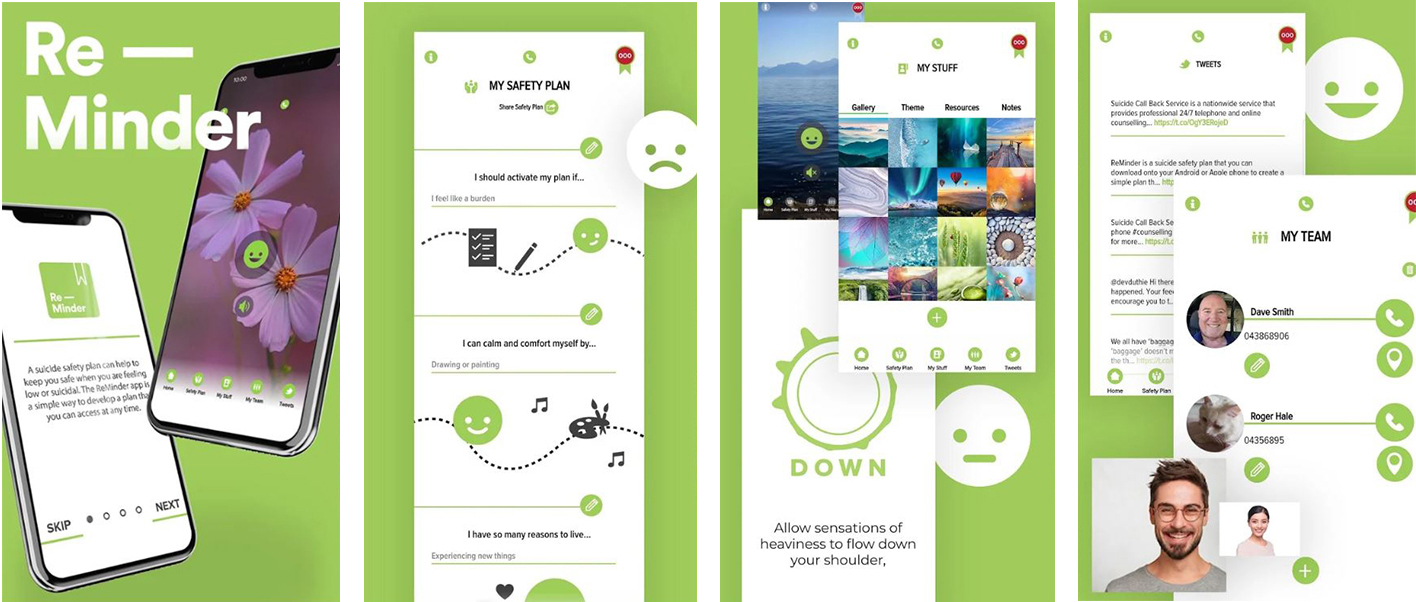 Features
Access helplines and emergency service numbers
Create your own team of personal contacts and:

Share your suicide safety plan
Share your location

Store your favourite images and create new themes
Access to helpful content such as:

Breathing exercises
Relaxation exercises
Links to Suicide Call Back Service useful resources

Change the ReMinder theme for a calming influence
Add your own suicide safety notes
Add and store your own links to other useful suicide safety resources
Complete a K10 questionnaire to determine what extent you have experienced depression or anxiety over the past month
Follow the latest tweets from the Suicide Call Back Service for further information and advice on suicide safety.
How can I download the ReMinder Suicide Safety Plan app?
ReMinder Suicide Safety Plan is available now from both the Android Google Play and Apple App stores.
In an emergency
If you are in immediate danger, or concerned for your safety in any way:
Call 000 and request an ambulance. Stay on the line, speak clearly, and be ready to answer the operator's questions
Visit your local hospital's emergency department.
Please note that the information on the ReMinder Suicide Safety Plan app is not accessible or viewable by our counsellors, nor can they offer any technical advice. ReMinder Suicide Safety Plan does not link to any existing client management plans. Suicide Call Back Service counsellors do not have access to view any information added to ReMinder Suicide Safety Plan app.
If you are feeling suicidal and need someone to talk to, call the Suicide Call Back Service on 1300 659 467 to speak to a counsellor.
If it is an emergency, please call 000.